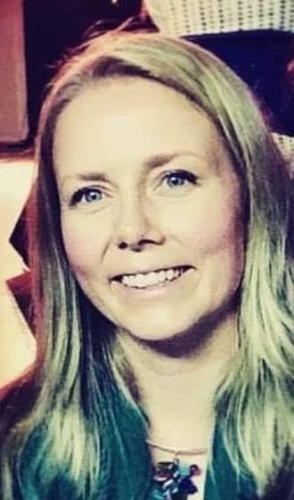 Publié le
Ellen MacPhee
- 2021 (1 ans)
Lévis
Our beloved wife, mother, daughter, sister, niece, cousin, friend, confidant, and healer, Dr. Ellen Jane MacPhee, passed away peacefully, surrounded by her loving family on September18th, 2021 at the too young an age of 43. In true Ellen fashion she exhibited fierce hope,tremendous courage, and extraordinary grace to the very end, further solidifying the legacyof her time here on earth.
Born in Summerside, Prince Edward Island on June 9,1978 to Dr. Gerard and Susan (Dixon) MacPhee, Ellen developed a love for Celtic music, bagpiping, highland & step dancing, andhealth & wellness from a very young age. Her childhood would so clearly shape the rest of the beautiful life she would live.
After graduating from Three Oaks Senior High Ellen earned the honour of attending the 1996 Summer Olympics in Atlanta, Georgia as a representative in the International Olympic Youth Camp. Ellen subsequently toured the world with 'Up with People', a performing arts organization whose shared goal is for people of all walks of life 'to act as global citizens and be positive voices for change'.
Upon returning home, Ellen attended St. Francis Xavier University (StFX) where, between the jigs and the reels, she found purpose in helping others heal. After StFX, Ellen received her Doctorate in Chiropractic Medicine at the Canadian Memorial Chiropractic College in Toronto and then interned at True North Health Centre, a world-renowned alternative health clinic in California.
Despite traveling the world and living in so many places, her heart was never far from the Island beaches of home so the now 'Dr. Ellen' returned to the Maritimes in 2007 where she quickly built her practice and started her family with her husband-to-be, Stephen. She continued over the next 14 years to help thousands of people improve their lives through her incredible spirit of healing. During this time Ellen and her family spent memorable times living in PEI, Nova Scotia, and most recently, Quebec. She loved her family and friends fiercely and it was in this love that her most treasured memories were created.
In addition to her formal academic education and training, Ellen also studied and instructed bagpiping at the College of Piping in Summerside PEI, the Gaelic College in Cape Breton, and countless other institutions and associations both locally, nationally, and internationally.
Ellen is survived by her loving husband Stephen O'Brien, her precious children Kieran (13), Declan (8), and Eilidh Grace (5); her mother Susan and father Gerard, her brother John and wife Vivienne, and Ellen's niece Eliana, her sister-in-law Carla Alderson and husband Neal,and Ellen's niece Marrin, in-laws Donna and Joe; numerous aunts, uncles, and cousins; and more friends than we could ever count.
She is predeceased by her grandparents Septimus and Pauline MacPhee and John and Shirley Dixon, uncles George and Leo MacPhee, uncle George Roach, and cousins Travis and Tyler MacPhee.
With her distinctive ability to intricately weave her life's light into the lives of so many others, she made the world a better place just by being in it. Ellen was an avid lover of music, spending much of her time at music festivals where she could be found dancing steps, playing tunes, and making new friends. She treasured a long walk on the beach or a beautiful sunset sky, always thirsty for the serene beauty that the outdoors presented. In Ellen's mind whether rain, snow, wind or hail….."any day at the beach is a good day!"
While Ellen will be missed more than words could ever express, she will live on forever in our hearts and in the faces of her beautiful children who already emulate so many of their mama's best qualities. We will remember her sweet disposition, her positive energy, her love of life and most of all…her smile. We will remember her fondly and pray for her as she begins her new journey to a world filled with music, dance, and light, and know that she would want us to embrace the joy we find in her memory.
Celebrations of Ellen's life will be held in the coming weeks in PEI, Nova Scotia (Halifax and Cape Breton), Newfoundland and Quebec. Memorial donations can be made to the Dr. Ellen MacPhee Memorial Fund by contacting Ellen's sister-in-law Carla at drellenmacpheememorialfund@gmail.com. This fund will be used for promoting education, Celtic music, and health & wellness in Atlantic Canada.